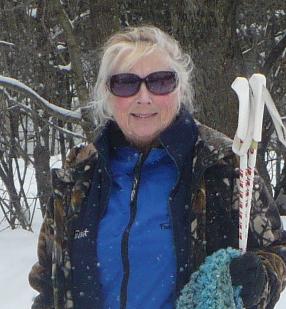 Marilyn Hammer - Hand Shaped Jewelry
Blossom Hills Gallery & Gardens
Email: blossomhills01@gmail.com
Phone: 519-794-0945
Address: 797318 East Back Line RR3 Holland Centre, ON, N0H 1R0
Facebook: https://www.facebook.com/marilyn.hammer.73/
Instagram: https://www.instagram.com/blossomhills01/
I came to the jewellery studio late, after my retirement and after creating the gardens of my dreams on our rural acreage. My pieces are inspired by the gemstones I use, by the metal I feel like working with, the music I am listening to or my mood. Romantic? Whimsical? Earthy? Elegant? Boho? I love the physicality of the process, the designing of the prototype, the hands on to shape the wire, the torching of the metal to soften, fuse or change the colour. I love to fuse glass powder to bare metal with a torch, the unpredictability and the reward of enameling.
I love the research involved and trial and error in the making, giving me endless possibilities. I love that I make most all of the components myself:
- ear wires
- frames
- links
- clasps
- bails
I love that my adornments are lightweight, made from mostly recycled material and are lead andnickel free. And being hand made, are unique to you, the wearer.